On Tuesday, I described a scenario that is about to become very familiar at Wycliffe Associates—a story of a person who begins to translate Bible stories, and ultimately Scripture, through the use of our newly-provided resources. I promised I'd go into more detail, and here it is! I couldn't sleep before I wrote this. Too excited about this news:
God's Word in every language took a giant step toward reality as our translationStudio was released for free download in the Google Play store. The app is designed for mobile devices using Android operating systems. Here's the link to download!
This is just the beginning of developing a tool that puts Bible translation within reach of Christians worldwide.
Let's talk about what translationStudio does. The app integrates several leading edge strategies to advance Bible translation. I described the process in Tuesday's post, which I recommend reading if you haven't yet.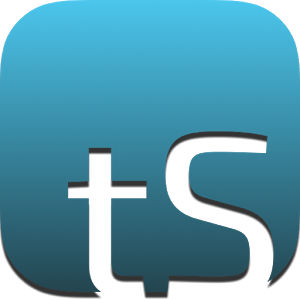 Additional notes about translationStudio:
It is designed to run on computer tablets and mobile phones that use the Android operating system. Despite the fact that Americans love their iPhones, Android is the most common mobile operating system worldwide.
The current release includes keyboards in 15 languages, with more in development.
The Resource section of this app provides a wealth of information on key terms and overcoming translation challenges to assist local translators in creating translations that are clear, natural, and accurate.
Collaboration tools enable any number of people to work together, online or offline, to draft and revise their work for the best possible result.
The digital format enables Scripture to be published immediately and at very low cost through the Internet or by sharing memory cards.
We are also working to load English source text for the entire Old and New Testament that will be licensed to allow immediate translation into any language—without copyright limitations.
Open Bible Stories has been released under Creative Commons: Attribution/Share-Alike licensing. This simply means that it can be translated freely into any language, anywhere, at any time, by anyone—without copyright limitations.
Although today the Open Bible Stories source text is only loaded in English, within weeks we will have them loaded in a dozen languages. In the coming months, we will have these loaded in at least 50 gateway languages, enabling people who are bilingual in any of these languages to begin translating these Bible stories into their own language. What's a gateway language? It's any of over 50 widely spoken languages like English, French, and others that are known by some speakers of much less widely known languages that still don't have the Bible.
All of this is available at no cost to the local church or their translators.
This summer, we tested the beta version of this app with translation teams working in closed countries. The current version of translationStudio reflects their feedback to us on how best to assist them. By serving these translators working in some of the most difficult and threatening parts of our world, the same tools and resources will be accessible to the Church worldwide.
This project is not finished. It is really just beginning. We need technicians, app developers, trainers, and Bible scholars to share in maximizing the benefit of these resources to the global Church. We need financial partners to include this strategy in your stewardship priorities as a blessing to the world. We need partners to lift this up in prayer, seeking God's continuing wisdom and guidance for everyone involved.
Email us or give us a call toll-free at 1-800-THE WORD (800-843-9673) to learn more about how God has prepared you to share in speeding His Word to the world!
"May God be gracious to us and bless us
and make his face to shine upon us,
2 that your way may be known on earth,
your saving power among all nations.
3 Let the peoples praise you, O God;
let all the peoples praise you!"
Psalm 67:1-3 (ESV)